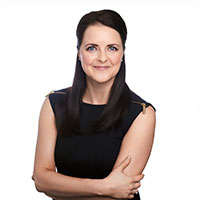 "My interest in working with a coach came down to a choice. I was focused on building key relationships within my organization, and also on assessing my leadership style for a new group of direct reports. When my traditional methods were not working, I had the choice of finding ways of adapting my style to work for my role, or finding a role that fit my current style. I now have more tools in my toolbelt and am a more adaptable leader.
During the course of our coaching journey, I have seen a number of changes – big and small. From preparing for and executing a particularly difficult conversation so as to approach it with more confidence, to finding new ways to build a key relationship with a member of the executive team, to challenging my own internal assumptions and negative self-talk, I am a more confident team member and have been able to progress my career more quickly than I thought possible.
Getting to know Camille, building that trusting relationship, and seeing progress together was wonderful. I felt I had a true ally, which has been invaluable."
– Jessica LaCroix, HR Professional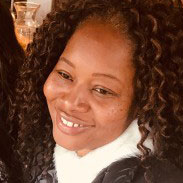 "If I could pinpoint one thing that coaching has given me, it's FOCUS. I was recently promoted, and I was looking to up-level my client management approach to be more STRATEGIC and less tactical; I wanted to be seen by my client as a valued thought partner. It's so easy to get caught up in busy work; transactions that, while necessary, aren't advancing the client toward their goals. I want to make a real difference for my client and my organization.
The best part of coaching was the 1:1 meetings; the focused time helped me to create a plan of action that was truly ACTIONABLE. I also learned how to leverage strategies that WORK; what am I doing that is delivering RESULTS to my client?
Thank you, Camille, for supporting me to FOCUS on the right path!"
– Lisa Mitchell, Staffing Account Manager